STROKER ENGINES - CRATE ENGINES - NC CUSTOM ENGINES
Even before Crossroads Speed existed, Brian the owner, was building Big Block Chevys. The first was a 375 hp 396 at age 15. from then on the Big Block Chevy was his and Crossroads Speed's trademark engine. Having built carburated gas engines for his first few drag cars, and then on to injected alcohol engines for his three very successful front and rear engine dragsters he was always known to have a reliable, powerful, winning engine.

Let 40 years of engine building experience and technology work for you. Whether you have street car, muscle car, boat, 4X4, or race car we can build a combination for your application. As stated on our "Custom Engines" page there are simply too many combinations available to try and build one combination that wil fit all.

So feel free to call or e-mail Brian for your personalized quote today.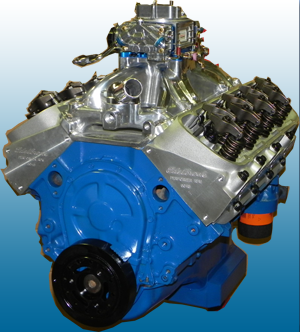 Aluminum Head Street 396 complete carb to pan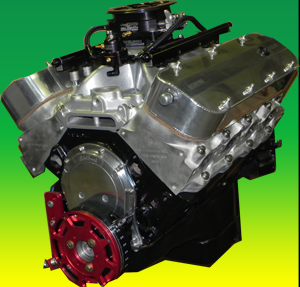 Aluminum Head Street 540 Merlin
(This combination made 636 hp @ 6000 and 626
ft lbs of torque @ 4600 on pump gas)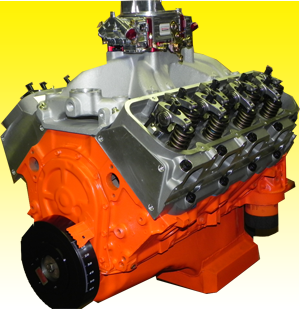 Aluminum Head Street 496 complete carb to pan (This combination made 582 hp @ 5600 and 616 ft lbs of torque from 4400 to 4700 on pump gas)